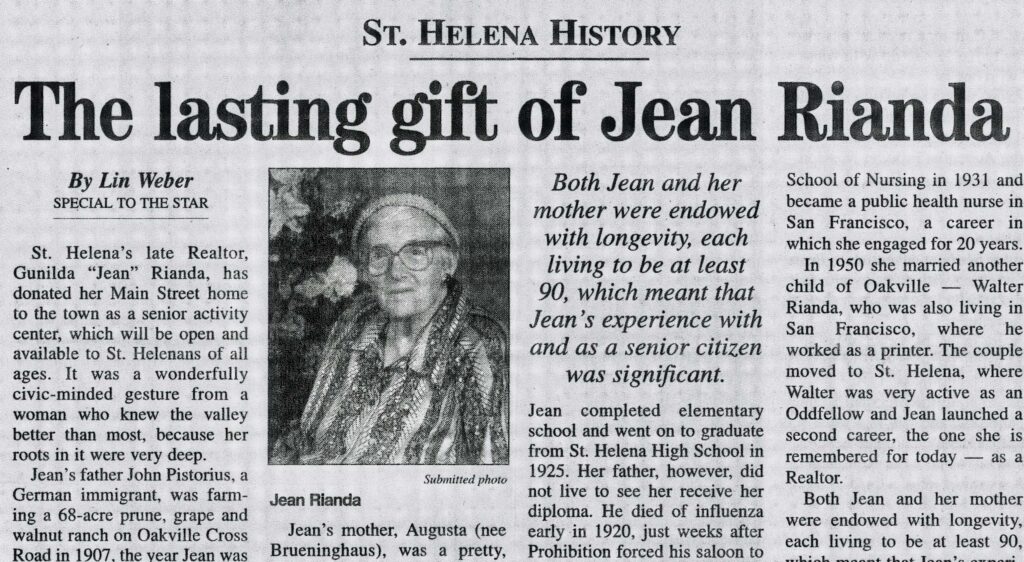 It was the dream of Gunilda "Jean" Rianda that her home would provide a gathering place for the seniors of the Upper Napa Valley. As a nurse for the first 25 years of her professional life and a St. Helena Real Estate agent for the next 20 years, Jean understood the needs of seniors in the community. Her strong belief that social interaction is a crucial component of a healthy, fulfilled life prompted her decision to offer her home to the growing population of seniors in the upper Napa Valley.
After an extensive remodel of Jean's house, Rianda House Senior Activity Center opened its doors to the community on May 15, 2008.
Hear the story of Jean and Rianda House, told by outgoing Executive Director, Julie Spencer, at her retirement party.